Want to Save on Shipping Fees?
Pickup option is now available at checkout !!
All Canadian Orders over $99 ship for Free
Natural~Safe~Effective
Pure and natural skin and hair care products for your whole family hand-crafted and enriched with over 75 of Nature's Purest and Highest Quality Essential Oils, Fruit and Botanical Extracts, Skin Boosting Vitamins, and Minerals to ensure you're using the absolute best.
Shop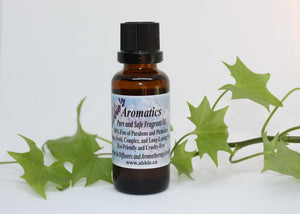 Aromatics Have Arrived
Pure and Safe Fragrant Oil
100% Free of Parabens and Phthalates
Clean, Fresh, Complex, and Long-Lasting Scent
Eco-Friendly and Cruelty-Free
For Use in Diffusers and Aromatherapy Jewellery
Buy Aromatics
Made in Canada
We were born and raised in Canada and so are our products! 100% natural and hand-made from the best and purest ingredients possible.  
Read Our Story Here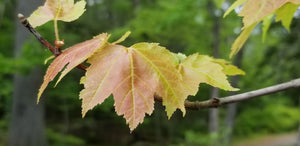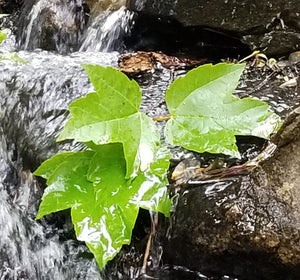 Completely Free of Questionable Ingredients
Have you ever wondered what is really in the products you're using? Just because something says it's natural does not mean it's completely natural. Cosmetic and Skin Care Companies can pretty much get away with doing anything they want when it comes to ingredients used, the formulating processes, and their labeling and marketing strategies. 90% of all the ingredients used in different cosmetic and skin care products today have Never been analyzed and tested by the FDA for health impacts. 90%! Let that sink in for a minute.
It would be near impossible for the average person to know fully what is safe and what's not so I've made a list of what I consider the worst ingredients that should be avoided at all times. Take a look!
Ingredients to Avoid
Abbie's Essential Oils 15ml
Pure and Undiluted Essential Oils
Wildcrafted and Naturally Sourced
Highest Therapeutic Grade 
Shop Abbie's Essential Oils
Not a fan of some essential oil scents?
Try our 100% Phthalate Free Scented Options
Safely Scented Options
Now available with the option to choose lightly scented for a few select products.
Where available, choose Fresh for a light neutral smell or choose from one of our other delicious scents like Pineapple Breeze, Buttercream Icing, Vanilla Ice, Cederwood Spice, and more.

The biggest reason certain people are sensitive to scented products is not the actual scent itself. It's the phthalates that are in the fragrance oil used. The cheaper fragrance oils available have a very high percentage of phthalates used in them. 

The scents we have available are 100% phthalate free and are as natural as a fragrance oil can be. We only ever use the best!
More Info Here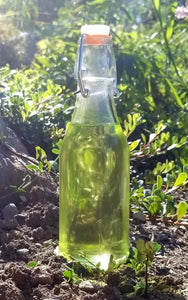 For Cats & Dogs
Although not all of our pet products are recommended to use on cats, it's still safe to use them on dogs that live with cats.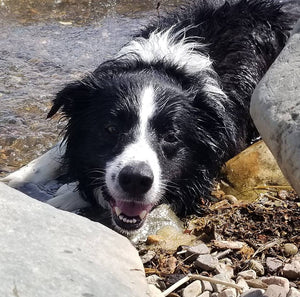 Finally completely natural AND effective products for the 4-legged members of the family.
Formulated carefully to heal and restore the pH of the skin, clean and deodorize, and also ward off mosquitoes, fleas and ticks! These pet care products will leave your fur baby's coat healthy, soft and shiny. 
Healthy skin and coat means less shedding too!!
Shop for Your Pets
Formulated with only the most pure and natural ingredients, our complete shampoo, shine spray, healing spray, healing ointment, and insect repellent will take care of any sore paws, cuts, scrapes, open wounds, insect bites, chafing, eczema, psoriasis, and any other type of skin irritation and/or infection, while instantly improving their coat.
Shop for Your Pets
Some of Our Product Reviews
I have been using the detox serum for a week now and that bit of extra "stuff" that gathers around the mid section and on top of the hips has started to go away already! I am very excited. Even when I exercise regularly and eat super healthy there is always that little bit that just doesn't want to leave, the serum is doing a great job taking care of that!    Dawn
I love all the products I've tried. I use the facial cleanser, eye cream, face serums, and moisturizer on my face everyday. I use the body detox to help with muscle recovery normally but recently found it to be good for sunburns as well. I had a really painful burn that I put it on and after a day and a half it was only a tan and it didn't even peel. Also I've noticed that anytime I go outside with the body moisturizer on, I don't burn. I actually tan a little. My skin usually just burns and if i wear sunblock I stay completely white. I've tried tanners and they make me burn bad. So this stuff is actually working as a tanner for me and keeping my skin soft. Absolutely love it. Thank you, Abbie      Sarah
I LOVE my new Bath Salts! I started P90X2 and I had a bath with the salts immediately after and I wasn't even half as sore as I was when I did P90X the first time. They are Amazing!    Dawn
Shop For Your Body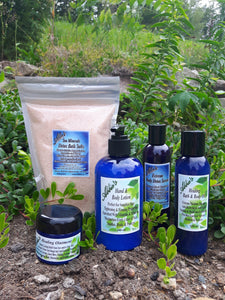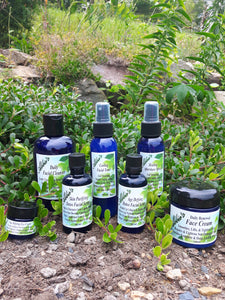 Everything I use lasts me a long time. You only need a tiny little bit of each product, they spread so easily. I just need to cover the pad of my finger with body lotion for a whole arm, the pad of my finger with face cream for my whole face, I only need to cover about 1/4 of the pad of my finger to put the eye cream over both eyes. Even the liquid products (face cleanser, aftershave spray, and the detox serums) only require a tiny amount to spread over the whole area you need them. They are Great!          Kayla
That eye cream is AMAZING.    Crystal
So, I won a free product and tried the eye cream! LOVE IT!!! It works great and I love the smell of it! Great product!   Pam
Abbie I am loving my face cream it is REALLY awesome :o)  Jeannie
I just have to tell you - that hand & body lotion that you dropped off to me is AMAZING. I've not had any new cracks or anything on my hands since I started using it!     Crystal 
Shop For Your Face
The hair and scalp treatment is working so great for me. I have so much hair growing back that I hadn't even realized I'd lost!     Kayla
Abbie, I've been meaning to tell you how much I'm in LOVE with your hair butter! Nothing fights humidity like it plus it keeps my ends from being horribly dry. It's the best thing i've used and i only use a tiny bit each day! Thank you so much!!   Leah
I have to say that your face serum is awesome!! I am finding a difference after two weeks of use..I will definitely get another bottle when i am finished this one!! Keep up the good work Abbie!!!      Donna
I'm so happy I gave your moisturizing shampoo a try. My hair is very dry and I was always under the impression that a natural product isn't effective, but you proved me wrong. I don't need conditioner or anything with this stuff and its silky soft and shiny. It also leaves my scalp feeling so clean and it's not itchy anymore either. I will definitely continue using this. :-)     Sarah
Shop For Your Hair